SolidWorks Integration new functionality
Cutted parts
The new version of the integration between solidworks and odoo provide by OmniaSolutions. provide a new and easy way to extract the information from solidworks regarding the cut-list parts. It cut the time from the design to production with a very simple but powerful integration.
The Designer just do the design and let the OdooPLM integration do the rest to go faster in production.
Solidworks
This is the designer part that the solidworks designer use to build the cut list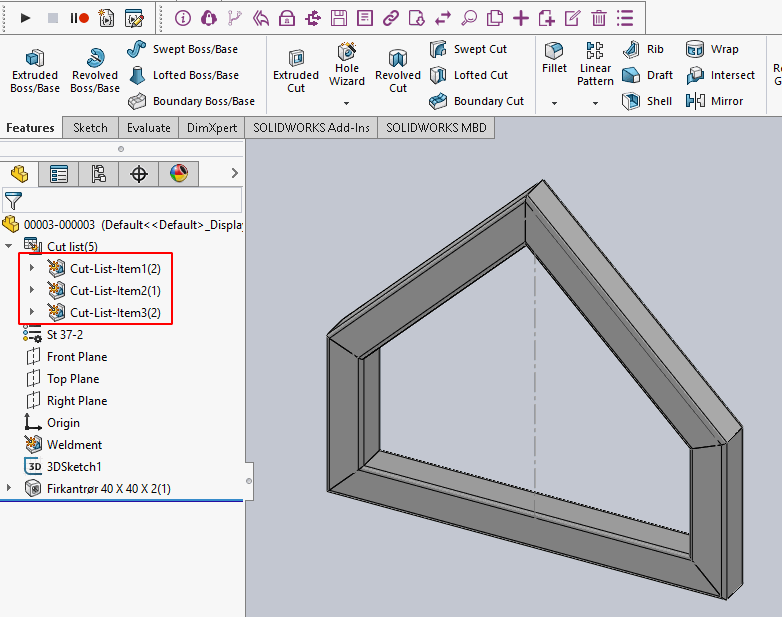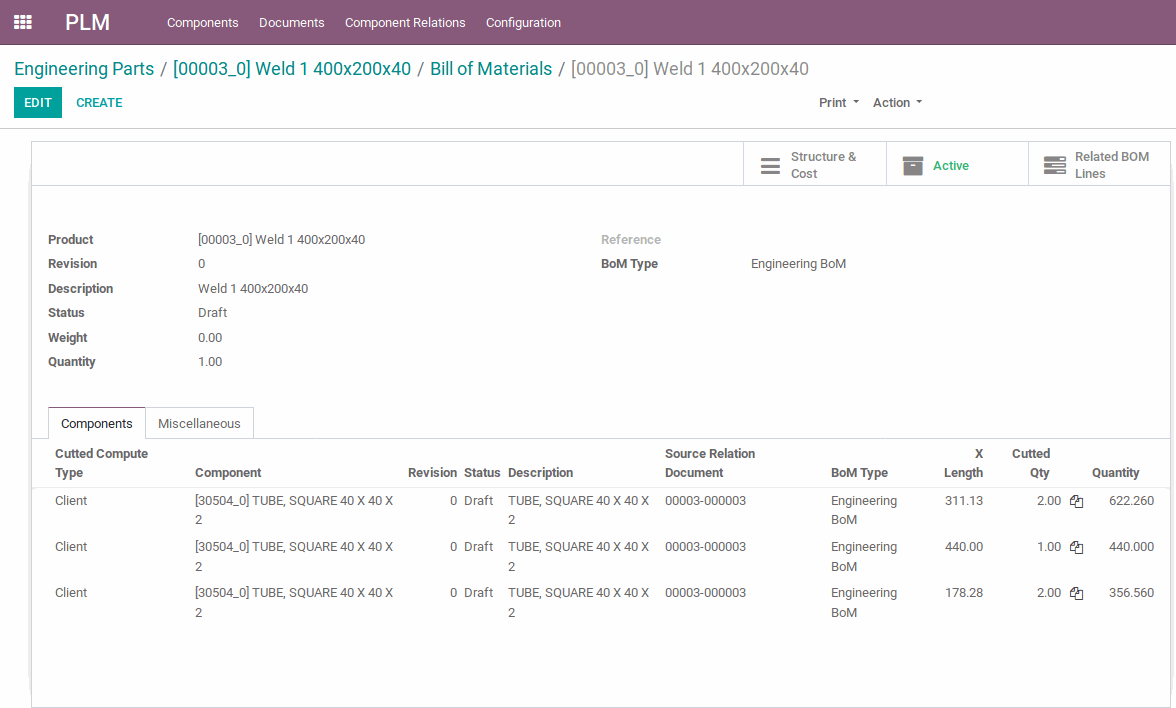 BOM inside odoo
This BOM is created automatically during the saving procedure give at odoo all the information that is needed from the production department in order to produce the part.
The new bom information are:
Cut-Dimension

Raw material

Total quantity